Save up to $40.00 on plagiarism check. We will provide a

free plagiarism check and report

for all orders made in November.
Plagiarism Checker Services
Plagiarism check provided by partnering with Oxford Similarity Checker, which is used by schools, universities and research institutes worldwide.
Database of scholarly articles
Exceptionally detailed verification
Loved by students worldwide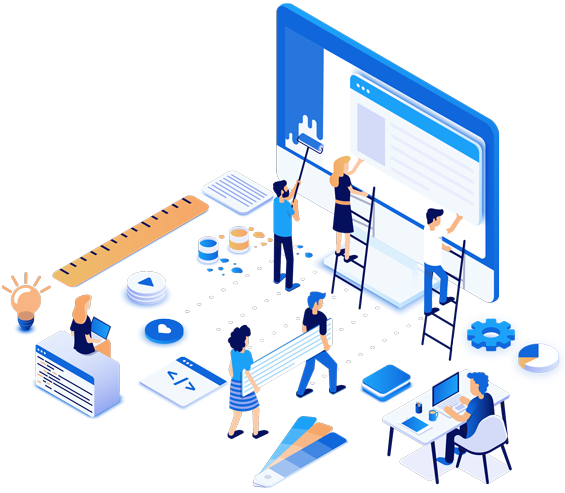 Mature technology
We employ technology with the 10-year-history of constant development. Our software only highlights the similarities that most likely are plagiarism. Any occurring false-positives, such as commonly used words and phrases along with your reference list are ignored.
Database of scholarly articles
Your paper will be compared against not only the standard database, which covers internet sources such as books, encyclopedias, repositories, billions of web pages, but also to the database of 80 million scholarly articles.
Fully confidential
Feel safe and secure by using our plagiarism checker. We will not add your documents to any plagiarism database or leave them at our servers. After the plagiarism check is complete, we will send you the report and delete the document from our servers.
Detect most of the types of plagiarism
Unline many many other plagiarism checkers, our plagiarism checker detects the various types of plagiarism. Would it be Copy & Paste plagiarism, Paraphrasing plagiarism or the other type of plagiarism, we will highlight the similarities and provide the link to the original source.
Type of plagiarism
Sub-type of plagiarism
Idea plagiarism

Not detecting

Copy-paste plagiarism
Verbatim plagiarism

Detecting


Self-plagiarism

Detecting


Clone plagiarism

Detecting


Recycle plagiarism

Detecting


Mashup plagiarism

Detecting


Aggregator plagiarism

Detecting


Re-tweet plagiarism

Detecting



Improper reference plagiarism
Invalid sources

Detecting


Secondary sources

Detecting


No sources

Detecting

Paraphrase plagiarism
Mosaic plagiarism

Detecting


Remix plagiarism

Detecting


Hybrid plagiarism

Detecting


Find-Replace plagiarism

Detecting

Translation plagiarism

Partially detecting
Our plagiarism tool is heavily used by researches, who value the accuracy of the results.
Why? Our database contains not only websites but also the collection of more than 80 million scholarly articles from the best-known scientific publishers worldwide.
Detailed plagiarism report
Using our plagiarism checker we will provide you with the detailed plagiarism report. This will let you to analyze and correct your mistakes.
The plagiarism percentage shows what portion of your paper is matched with other sources.
The percentage score is the first score to determine the probability that the paper is plagiarized.
There are some more scores as well that helps in quickly understanding the quality of the paper.
All the similarities in the reports are highlighted so you are able to quickly review the whole document.
You will also notice that the quotations, improper quotations, paraphrasings are highlighted differently. Different colors will help you to focus on different types of areas of concern in your document.
In the similarity report, you will be able to see all the sources that match your paper. All the matched parts will be highlighted.
Highlighting will help you easily analyze the similarity report. You will be able to reach the source following the hyperlink to it.
Sources will allow you to attribute the used parts of text correctly.
How the plagiarism checker works
Upload your document in Word or PDF format. 129 languages are supported.
Your document will be compared against billions of web pages, encyclopedias, books, journals, repositories and other content.
We will provide you the plagiarism report with matched similarities for further evaluation and correction of your paper.
Features of our plagiarism checker
Mature technology
We partner with Oxford Similarity Checker who provides mature technology that counts nearly 10-year of developing history.
Fully multilingual
Our plagiarism checker can detect plagiarism in many languages, including English, French, Spanish, Italian, Japanese and other major languages. 129 languages overall are supported.
Extended scoring
The plagiarism checker not only shows the similarity score. Reports are enhanced with more scores, such as the concentration score, citing score, improper citing score, paraphrasing score. You have more scores to analyze and get a better understanding of what will your teacher see in their report.
What are the fees?
We use a simple and well understandable pricing model. The plagiarism check with the standard database will cost you 1c per 100 words.
The addition of the database of scholarly articles will add 5c per 100 words to the final price.
Examples
| | | | |
| --- | --- | --- | --- |
| | 10-page research paper | 30-page project | 60-page thesis |
| Simple database | 0.25 $ | 0.75 $ | 1.50 $ |
| Database of scholarly articles | 1.25 $ | 3.75 $ | 7.50 $ |
| Both databases | 1.50 $ | 4.50 $ | 9.00 $ |
Plagiarism removal service
Plagiarism removal service is the service to ensure the authenticity of your paper. Our well-trained editor will check your paper and edit it to comply with the copyright laws. 
The editor will focus on finding the missing attributions and modifying the content to ensure that there are no large and uncited parts of the text left in your paper.
Missing citations will be added to the text
Large parts of the similarity will be rewritten
The overall similarity score will get much lower than initial score
The price
The price for plagiarism removal service depends on the amount of similarities which is found in your paper. The cost of the service is 0.059 per matched word.
Examples
Let's say you have 60-pages (15000 words) thesis with 28% of similarities found in it. Not all the words are matched in this paper. Only 28% (4200 words) matches other sources. So the price will be 4200 * 0.059 = 247.8 $.
Let's say you have 3-pages (750 words) essay with 38% of similarities found in it. Not all the words are matched in this paper. Only 38% (285 words) matches other sources. So the price will be 285* 0.059 = 16.81 $.